Black and Blue

Released:

November 21, 2000

Length:

48:55

Producers:

Max Martin, Rami Yacoub, Kristian Lundin, Darkchild, Babyface, Per Magnusson, David Kreuger, Kevin Richardson, A.J. Mclean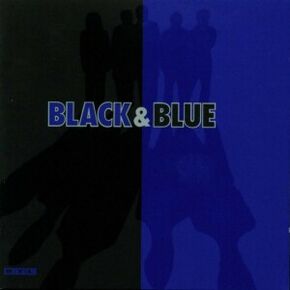 Black & Blue is the fifth album and fourth American release of the American vocal-pop group Backstreet Boys. It is their follow-up album from their 1999 studio release Millennium. The album recorded the best international sales in a week for an album in history by selling over 5 million copies in its first week of sales, As of 2007, the album has sold 24 million copies worldwide. The first single off the album was "Shape of My Heart", followed by "The Call" and "More than That".
Track Listing
Edit
The Call
Get Another Boyfriend
Shining Star
I Promise You (With Everything I Am)
The Answer To Our Life
Everyone
More Than That
Time
Not For Me
Yes I Will
It's True
How Did I Fall In Love With You?
Bonus track
Critical Response
Edit
Upon its release, the album received generally favorable reviews from most music critics, based on an aggregate score of 61/100 from Metacritic. Stephen Thomas Erlewine rated it 3 out of 5 stars and wrote a favorable review, stating that "what gives Black & Blue character is that it's clear that the Backstreets want to remain kings of their world. So, the ballads are smoother than ever, and their dance numbers hit harder, all in an attempt to keep their throne." Another positive review came from Amazon's editor Helen Marquis, who wrote that Black & Blue is a worthy successor, if a slightly more mature sound for the boys. There's plenty of uptempo pop, such as the catchy advice dished out on 'Get Another Boyfriend' and the slinky beat-riddled R&B of 'Shining Star', nicely balanced with some smooth ballads." Billboard was also positive, writing that "Beyond ballads, Black & Blue crackles with funk-inflected uptempo ditties that are notable for their rough edges." Barry Walters wrote for Rolling Stone a favorable review, stating that "the Boys still harmonize as well as the faceless background singers who prop up lesser pop puppets."