Never Gone

Released:

June 14, 2005

Length:

47:41 (Excluding Bonus Tracks)

Producers:

Max Martin, John Shanks, John Ondrasik, Dan Muckala, Gregg Wattenberg, Mark Taylor, billymann, Dr. Luke, Johan "Brorsan" Brorsson, Paul L. Wiltshire, Jay Orpin, Victoria Wu, John Fields, Rami Yacoub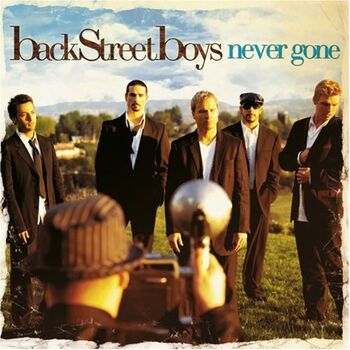 Never Gone is the sixth (fourth in the U.S.) studio album released by American vocal group Backstreet Boys. Originally due for release in 2004, the release date for the album was pushed back to June 14, 2005 for unknown reasons. The album varies musically from their previous albums, with a rock sound to the album. Unlike previous albums, the album featured only live instruments.
Track Listing
Edit
Just Want You To Know
Crawling Back To You
Weird World
I Still...
Poster Girl
Climbing The Walls
My Beautiful Woman
Never Gone
Song For The Unloved [Bonus Track]
Rush Over Me [Bonus Track]
Movin' On [Bonus Track]
Last Night You Saved My Life [Bonus Track]
Critical Response
Edit
Initial critical response to Never Gone were surprisingly generally negative due to the change from the band's traditional pop style. At Metacritic, which assigns a normalized rating out of 100 to reviews from mainstream critics, the album has received an average score of 40, based on 7 reviews.
The album is named after a song on it which mourns the loss of Kevin Richardson's father.